So what exactly is a headshot?
These photos are images of business people, sale people and performers or actors.  They use the image to brand themselves, to audition for a role and/or for social media. They can speak volumes for your brand and help you get the job of your dreams.
These photos will focus mainly on your head and shoulders, sometimes down to your waist.  But, not usually a full length photo.  Think to magazine advertisements and maybe even bill boards.  When you see an up close personal photo of an individual, that is a headshot.  
What do I wear?  
First impressions are everything!  Your headshot should represent you so the first place to start is your clothing choices. 
Most important - What is it for?
Your profession will help determine a lot.  You want to show this through your clothing, expression and hairstyle.  A lawyer or doctor may want to wear a suit where as a country musician probably won't.  He or she will portray their image much better if they match their style.  Say jeans and western style shirt.
But, no matter the profession you are in, the clothing you choose needs to show who you are and what you are trying to say with your image.  If you are having trouble trying to decide, don't worry!  We can visit about what you are looking for and I can help guide you.  
Here are a few tried and true rules to start you out.   
All around basics- 
*Colors
Try to wear colors that compliment your eyes and skin tone. Your eyes are the first thing people will notice about your headshot.  For example, if you have blue eyes, then you may choose a blue or grey shirt. Or, if you have brown or green eyes, then earthy tones can be very complimentary to your eye color.
Stick with darker colors instead of lighter colors, because the darker or mid-tone colors tend to put more emphasis on your eyes and smile, instead of the clothing. Try to avoid lighter colors that are too similar to your skin tone, because they can make you appear washed out.
*Keep patterns to a minimum
Nothing to distracting. Again, our focus should center on your face, not what you wear.  Solid colors are your friend here!   
*Clean and Wrinkle free
It's probably a given that you want to wear clean clothes, but don't forget to break out that iron too.  Wrinkles in clothes are difficult to photoshop out. 
*Wear what you love!
Wear something you feel confident and comfortable in! The camera will capture the confidence in your face.  If you feel good about how you're dressed, your images will show it.  If you are wearing what you love, you will love your headshots!
Colors and Tones
Think back to elementary art class. That's were I remember learning about the color wheel.   These can help you match pieces of clothing and create balance and contrast in your outfit. 
**When I found these pictures I instantly went back to Mrs. Jensen's room.  She was a wonderful teacher and I couldn't wait for art class.   I still remember the smell of those scented markers.  Anyone else?!  I know you do LOL!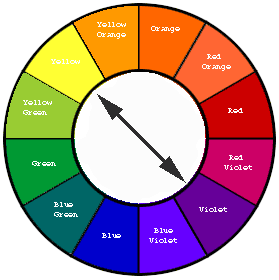 Complimentary Colors
These colors will create direct contrast and draw attention. If you want to stand out, these combos are for you!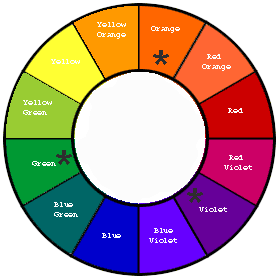 Triad Colors
This group of three creates the most balanced look.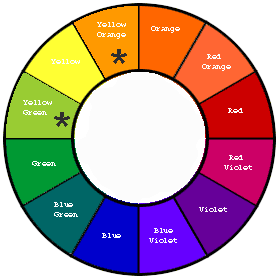 Analogous Colors
The least of all contrast.  This will give a minimal and calm look to your outfits.  
Ladies
Jewelry-  If you do choose to wear earings and/or necklace it should be nice simple pieces. 
Makeup - Again, simple is best. Stay natural with your makeup. Don't try anything new today!  Try to avoid anything with shimmer and too much eyeliner.  Like with your clothing choice, colors that go well with skin tone and hair color.  
Necklines - A V-neck makes for some of the best headshots.  But if you are like me, I do not look good in a V-neck!  Bleow is a quick photo reference I found that may help. 
For Men 
Shave right before you leave for a shoot.  Use cooling gel or aftershave to help with skin irritation. Unless, of course, you are going for the scruffy look. 
Don't worry too much about skin imperfections.  I can easily photoshop for a clear complexion.  
Final Tips
Don't worry! 
Go ahead and bring 2 or 3 outfits if you are unsure.  I can help you pick the right style and colors for you and for the background we are using.  I love what I do and love to help!
Never posed for a headshot before? 
No problem!  It's my job to light and pose you in the best way to help you represent "You".
Last but not least! 
Break out your smile!  Nothing looks better than a genuine smile on your face.  Showing your personlity is so crucial, and makes a wonderful and long lasting impression!
Would you like to visit with me about how I can help you with your headshots? Click below to contact me.  I look forward to working with you!